Sweet Potatoes
Sweet potatoes are starchy, sweet root-vegetables that have earned the "superfood" status with their variety of health benefits, and they are prized primarily for their high antioxidant levels. Their high fibre content have also been shown to promote healthy digestion. Best of all, they are naturally delicious and come in beautifully coloured varieties such as yellow, orange, and purple. 
Despite the name, sweet potatoes (root-vegetables) are not actually potatoes (tubers). They are also commonly confused with yams. (In Chinese only: 紫薯 vs 紫心番薯)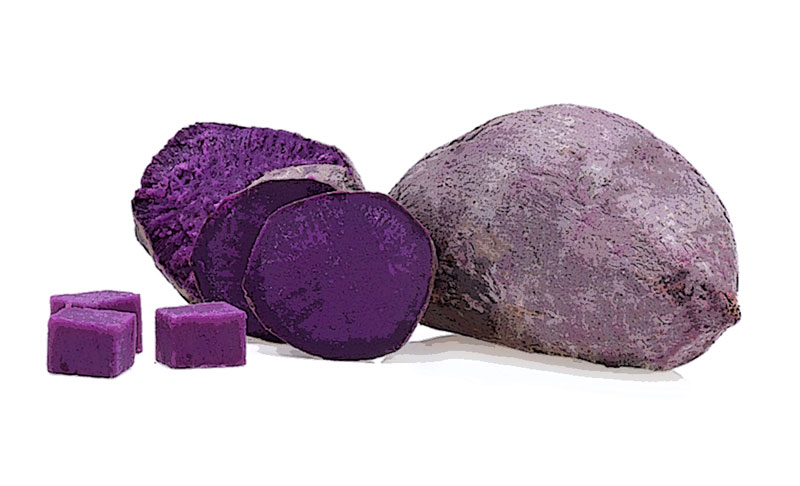 Colourfully Healthy
Sweet potatoes are prized for their antioxidants, with the colour of the potato flesh determining the source and amount. Orange and yellow sweet potatoes are rich in carotenoids (a good source of vitamin A), where as purple sweet potatoes are rich in anthocyanins.
Anthocyanins are naturally found in purple-hued fruits and berries. According to a study published in Food and Nutrition Research in 2017, anthocyanins may possess anti-diabetic, anti-inflammatory, anti-microbial and anti-obesity effects, as well as help protect against cardiovascular disease and cancer.